Please enable JavaScript to view this site.
In order to use PDF Direct printing your version of SPLAMATIC must be V2R3M0 or higher. You must also make sure that SPLAMATIC is configured to allow for PDF Direct printing. You can change the SPLAMATIC defaults from a command line on your IBM i by entering the following and pressing F4:
CPPD/CHGSAMDFT
Now page down to the second screen e.g.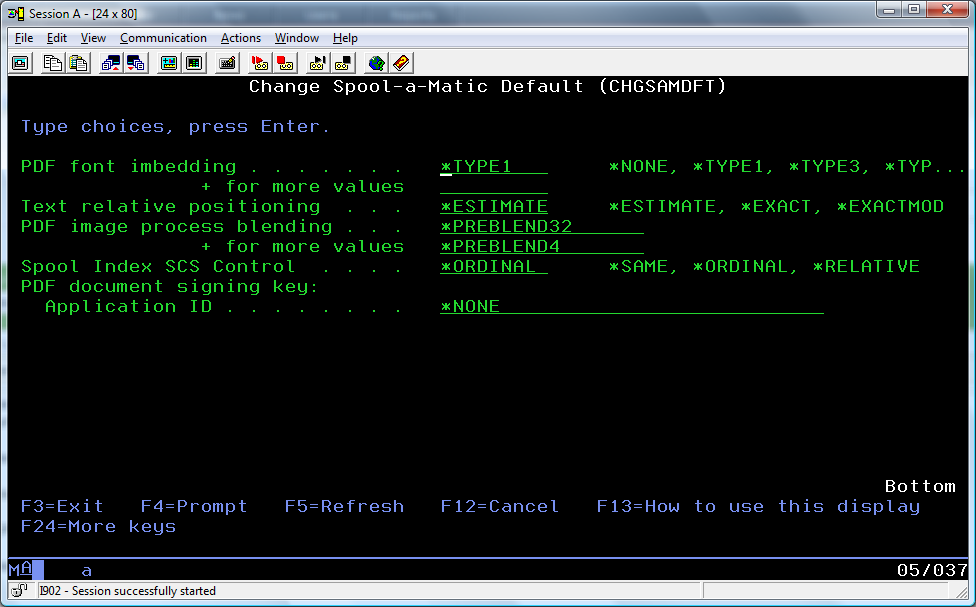 Make sure that you have *PREBLEND32 as one of the values for PDF image process blending. If it is not displayed then please add the entry to the list.