Please enable JavaScript to view this site.
The Language tab allows you to change your Language defaults these should only need to be changed if English is not the language in which you wish to work.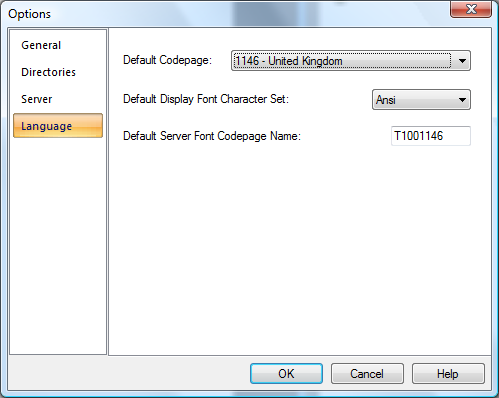 Default Codepage
This entry should match your IBM i code page (System Value QCHRID).
Default Display Font Character Set
This entry determines the display of the text within the Cobwebb Designer.
Default Server Font Codepage Name
This entry is used to find the correct font groups on the IBM i.
See QFNTCPL Codepages for a list of codepages supported by QFNTCPL.